**  Additional updates related to COVID-19 can be found on our district website here.  
Framework for Enhancing Student Learning (FESL)
** click here to take you to the full Framework Plan
Intellectual Development
Curriculum & Assessment
End of semester 1 district data

Math Assessment Practice data due January 28th; one proficient reflection exemplar requested per teacher/class by February 4th

Read73 data due January 28th in new section in Assess

Problem solving assessment demos for grades 3-5 on-going.  Planned inservice on February 23rd will be confirmed later due to ongoing calendar changes

January 28th NID/Semester turnaround offerings on the learning together site

School Psychologist

Currently in district for two weeks

Consultation (zoom) times for February 

Last sessions for assessment in April 2022
Inclusion
Changes in Speech & Language

February Reporting for 1701 SPED/Learning Support Fund – will lead to additional District/School funding
Richard Stock, BCBA – January 24th to 27th – Consultations on student behaviour issues
Early Learning
StrongStart Centres – Facilitators are virtually supporting families this month.  We created a Bitmoji Classroom and each Facilitator contributed to the different learning activities.  It will be emailed out to Registered StrongStart families each week.  
StrongStart Bitmoji Classroom – January 17th to 21st
All Centres will be inviting families back to in-person learning starting January 31st at the latest (site specific).
Upper Pine Elem-Jr Secondary – Hands-on Learning in Mr. Neufeld's Grade 7/8 Class
Grade 8 students, Kevin Akulenko and Graham Bueckert, carried out research on Vikings and were able to demonstrate some of their learning through the construction of very accurate replicas of Viking ships and other tools of that era.
Continuity of Learning Planning – January 4-7 – Robert Ogilvie Elementary
During this week, staff across the district made preparations for a potential functional closure as per the direction of the Ministry of Education.  As always, our staff rose to the challenge and ensured our students felt welcomed upon their return.
Human & Social Development
Information Session – Stigma Free Society
The Stigma-Free Society offers a valuable online Student Mental Health Toolkit and Virtual Presentations to all BC schools.  This Canadian Charity aims to reduce stigma of all kinds and provides mental health education resources for youth, educators, support staff, school counsellors and parents.  The Toolkit includes virtual educational tools, professional documentary videos and students have an opportunity to watch a live virtual presentation and interact with those who have faced mental health challenges.  Schools have full access to the Student Mental Health Toolkit – a hub of countless interactive and engaging mental health resources.  The Toolkit also includes cross-curricular Mental Wellness Lesson Plans that follow the BC curriculum guidelines.
Kindness Bags from Bert Ambrose Elementary
Prior to the Christmas Holiday, students at Bert Ambrose created "Kindness Bags" that were then distributed as per the choice of the student.  This activity was not only greatly appreciated by the recipients, but was also an excellent learning experience in social responsibility and development.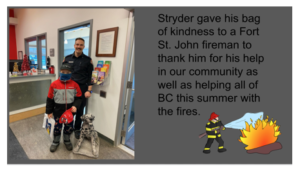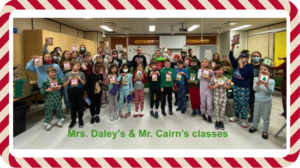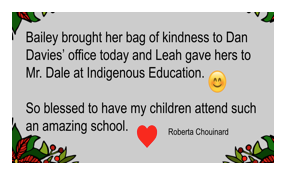 Shop Local Collaboration with the Fort St John & District Chamber of Commerce
around 2,000 coupon books available
$10 per booklet – 100% raised goes to school
Education workshops taking place in some grade 7 classes between January 30-February 11 at the two middle schools
Career & Skill Development
Riasat Ali Khan Diversity Award
"On January 6, 2003, British Columbia mourned the loss of Riasat Ali Khan, a leader in diversity and inclusion and former AMSSA President.  For forty years he worked to help immigrants integrate into Canadian society and support diversity.  Created in his honour, the Riasat Ali Khan Diversity Award recognizes an AMSSA member for their innovative programming" – sourced from their website.  The SD60 SWIS Program was honoured by receiving the award this year!  Congratulations!!
Spaghetti Bridge Competition
FESL Objective 3.2:  Increase the integration of Literacy, Numeracy, and Core Competencies within Applied Design Skills and Technology
https://digmore.prn.bc.ca/helpful-resources/adst/spaghetti-bridge/
Spaghetti Bridge Kits will be going out to schools this week.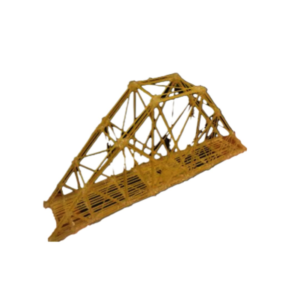 Operations / HR
Recent Renovations at Prespatou School
Pictured below is the new Learning Commons at Prespatou School.  Previously the library and computer lab were two separate rooms.  The new configuration and updated flooring lend themselves to an effective, clean, learning environment.  Thank you Facilities!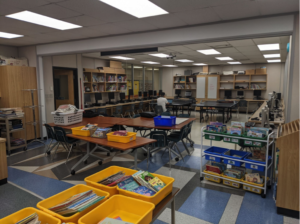 Free resource for teachers/staff
Teachers get their own profiles to track progress
Each school has their own group – to interact and plan together
Important to have one teacher that is excited about this and helps to get people connected, create challenges, etc.
Mindfulness, fitness, yoga, nutrition – new sessions added weekly and access to the bank of sessions
Also can access two (2) student mindfulness programs a week and a movement session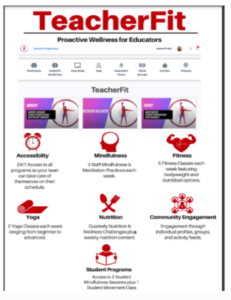 Truth & Reconciliation
Learning Services and the PRNTA are collaborating with our Indigenous partner groups to develop a professional development program for the Non-Instructional Day in the Spring.  The focus of the day will be on local history.  It was initially scheduled for the April 22nd NID, but will be switched to the May 6th NID.
"Take 3"
Key Learning Center & Alwin Holland Elementary
Students snowshoeing as part of the Grade 2 Blended Program at KLC.  Taking advantage of the wonderful weather!
Sean Thomas, Principal, Key Learning Center
With the recent snowfall, Alwin Holland students have been getting outside and making the most of the great winter weather.  Intermediate students explored the snowshoes that were recently purchased.  Kindergarten students were doing some mountain climbing and winter gardening.
Jerelyn Orcutt, Principal, Alwin Holland Elementary
District Band Program
The students and their teachers have worked hard throughout the fall season practicing and preparing for the Winter Concert.  Well done!
Bert Ambrose Elementary
Our Fine Arts specialist teacher, Cassandra Mervyn, outlines the "Mystery Artist" program she incorporates throughout the school.
Laurie Wright, Principal, Bert Ambrose Elementary